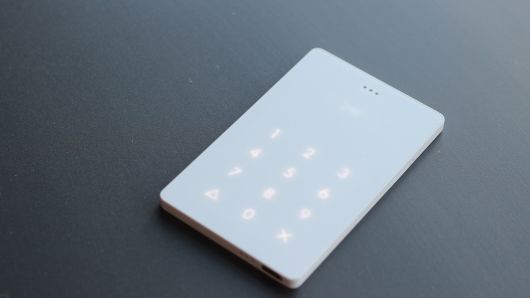 Consumers are switching to 'dumbphones' As they find alternatives to the iPhone X
As the Apple iPhone X ups the ante on smartphone features and cost, some consumers are opting for 'dumbphones' with limited features and are even willing to pay a premium.
Start-ups, including Punkt and Light Phone, are selling back-to-basics mobile phones that cost hundreds of dollars.
The trend stems from smartphone users worried about over-reliance on technology in daily life.
Companies are catering to consumers who want to disconnect from their smartphones by making what is now dubbed as 'dumbphones,' which are attractive, simplistic and sometimes even pricey mobile devices.
According to a 2015 Pew Research survey, just under half of Americans (46 percent) said the smartphone is something they couldn't live without. Smartphone dependency is real and manifests itself in many daily routines. Its become a part of our lifestyle connecting us to our loved ones,keeping us entertained and making sure our health is in check. 
With the launch of the new iPhone XS people are looking for alternatives and as such are opting to power down to "dumbphones." One such company that is catering for this niche market is  Punkt.
With a Punkt, you basically see what you get. A phone. A contacts book. And text messaging. That's it. No games, no camera, and no way to get the phone to display anything other than the time. But the phone's design evokes a minimalism that's inviting and visually striking compared to other phones, recalling Braun calculators with round buttons, clear numbering and understandable icons.
The Punkt mobile phone face includes a small, readable screen; full, physical number pad with offset navigation; shortcut keys to the left and a four-hole speaker grille near the top.
So will you be joining this trend and not upgrading you iPhone this year but instead opting for a "dumbphone" ? Leave a comment and let us know!