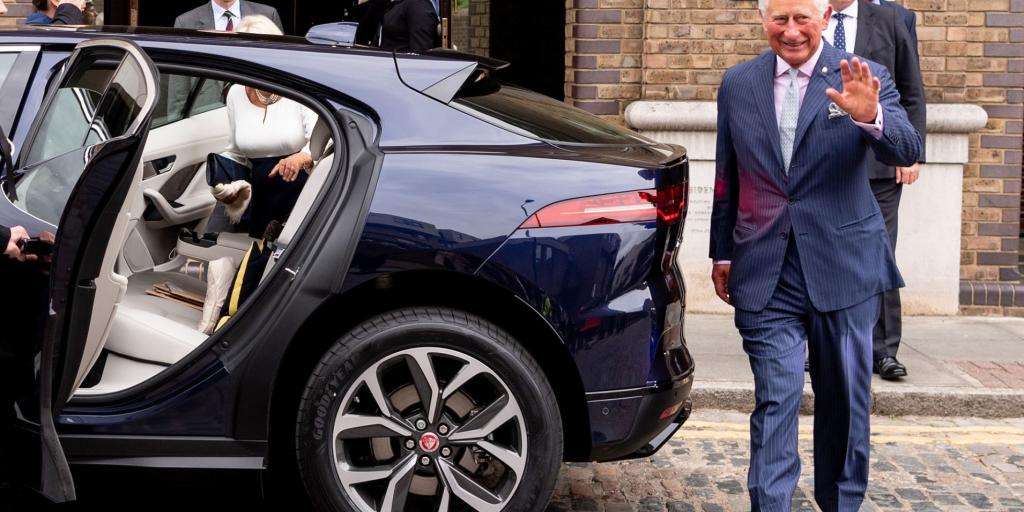 Jaguar unveils its first-ever electric SUV and the Royal Family already buys one — check it out
Prince Charles Reps the Jaguar I-Pace SUV
The UK based company jaguar launched its first ever fully electric vechile   dubbed  the Jaguar I-PACE, and it will be available in the U.S. starting at $69,500 in fall of 2018.
However, the company first made its all electric vehicle available in the UK back in March and the Royal Family's Prince Charles reportedly purchased one back in September. Experts say it fits his personality because he's such a committed environmentalist. 
 The 2019 Jaguar I-PACE joins the 'PACE' family of Jaguar SUVs and it starts at $69,500. It will be available three trims: S (standard) at $70,000, SE at $75,000, and HSE at $80,000, with an additional First Edition model available for the first year only. All models will feature all-wheel drive as standard! Which is impressive to say the least!
The Jaguar I-PACE's impressive electric motors are powered by a 90kWh battery that delivers an estimated range of up to 240 miles. It can go from 0 to 60 miles per hour in as little as 4.5 seconds and is capable of reaching a top speed of 124 mph. The 432 pouch-cell lithium-ion battery can charge from empty to 80 percent in about 40 minutes when plugged into a 100kW DC fast charger. It's capable of doing so over 10 hours using a 230V/32amp charger.
The car's 394 horsepower means  it can go from zero to 60 miles per hour in 4.5 seconds with a top speed of 124 miles per hour.
Jaguar's new infotainment system dubbed the "InControl Touch Pro Duo" will be featured on the company's iPace fully electric vehicle. A 10-inch touchscreen integrated into the dashboard uses artificial intelligence to identify individual driver preferences, has 4G Wifi, Navigation Pro GPS and includes Amazon's Alexa voice assistant. There is a separate 5.5-inch touchscreen with multi-function dials that controls seat position and temperature.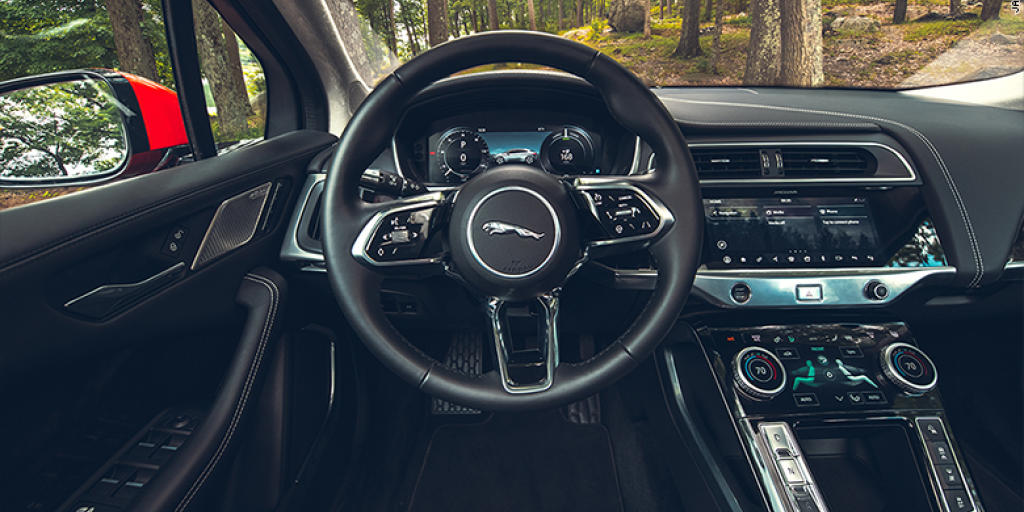 The I-PACE, obviously a contender to Tesla, is somewhere between Tesla's entry level Model 3 (which costs around $55,000) and Tesla Model S and X (around $100,000). A little side note, Prince Charles test drive Tesla's  Model S but chose Jaguar's iPace SUV over it because of its handling! Yes, that's right Tesla, you got some serious competition in your midst.