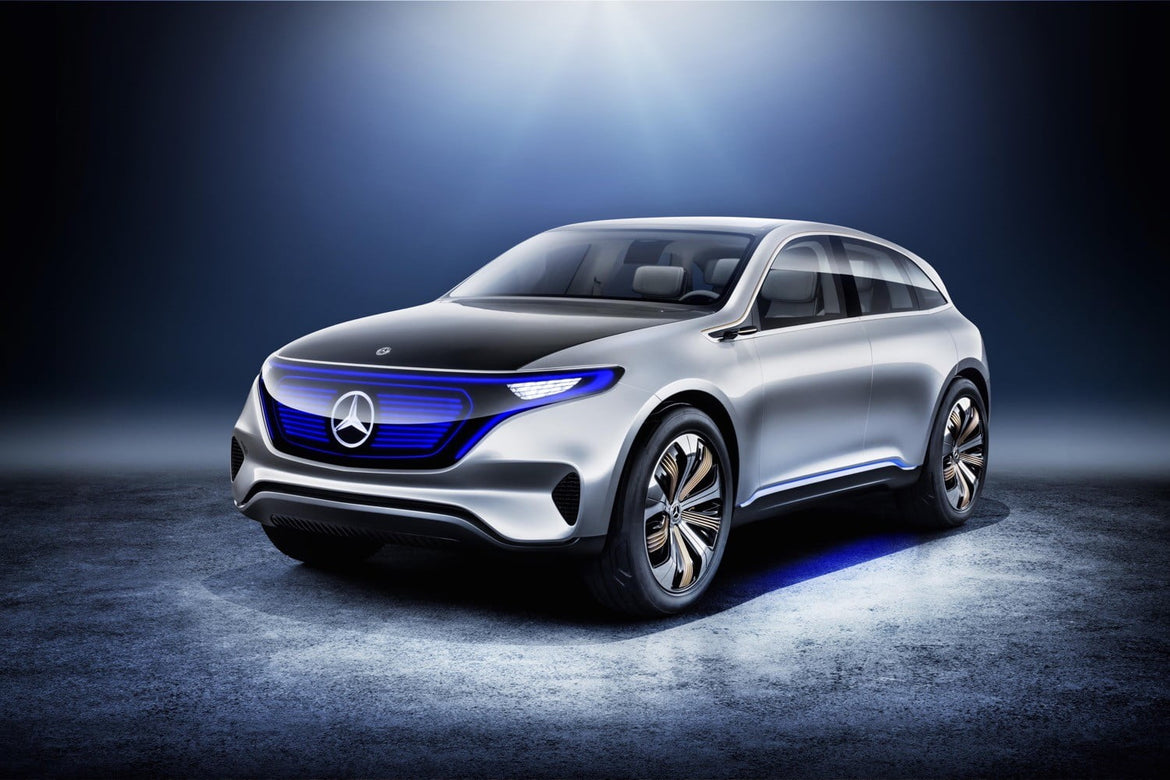 Mercedes-Benz Goes Electric !
Did you know?
Mercedes-Benz just launched its first totally-electric SUV, the latest big car manufacturer to make a major play in the burgeoning electric vehicle (EV) sector.  It's called the Mercedes-Benz EQC and production is set to begin in 2019 at Mercedes-Benz plant in Bremen, Germany,where the business said preparations were "in full swing."
We've been hearing for years that the future is electric. Today, that future is looking closer than ever, with Mercedes-Benz taking the wraps off its first major foray into the world of full-electric cars, following on experiments like the Mercedes-AMG SLS Electric Drive. It's called the Mercedes-Benz EQC, and it's just the first of what's being built up as an entire new brand: EQ.
We've seen EQ applied to the smart side of things already, but with EQC, it finds a home in the nomenclature of Benz's first full-production EV. EQC is a crossover SUV, offering all-wheel drive provided by a pair of electric motors. One sits at the front and a second at the rear, similar to the layout seen on other AWD EVs such as the Tesla Model X
The Mercedes-Benz EQC is probably one of the most important cars the company will ever release. It is the first ever debut in an entirely new lineup of all-electric cars, the tip of the spear for a different propulsion platform meant to help curb emissions around the globe.It's been teased countless time for the past two years as Mercedes gear up become part of the future. 
The real question is are we ready to say goodbye to the good old horse powered gas engines?